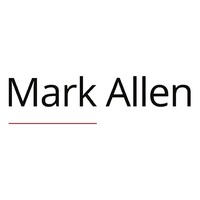 Legal Editor 
Mark Allen Group consists of seven divisions: MA Healthcare, MA Business, MA Agriculture, MA Education, MA Exhibitions, MA Music Leisure & Travel and MA Dentistry Media. 
We are continuously looking to invite driven, ambitious, and enthusiastic candidates into our MAG family across our lucrative businesses. We are a trusted, family-owned media company specialising in offering professional content and services to global audiences. Content is key to everything that we do, be it across print, digital or events.
We're not interested in fitting in to what a media company is supposed to look like. We are not wallflowers. Our ever-increasing business has rapidly grown from its humble beginnings and we're only just getting started….
Community Care Inform, the online learning and practice development tool for social workers, is looking for a legal editor to ensure that its content enables professionals to make legally literate decisions in their practice and stay up-to-date with critical changes in social care law.
Hours: One-two days per week (28 hours a month)
Key responsibilities
Identifying significant legal judgments of relevance to children's social care practitioners and writing summaries of these that pull out the key points for practice.
Updating legislation content on Community Care Inform Children to take account of changes in primary legislation, regulations and statutory guidance.
Checking all new content with legal elements produced for Community Care Inform Children in order to identify and correct any inaccuracies or omissions.
Keeping legal content on Community Care Inform Children under review to ensure that it remains up-to-date and relevant to social workers in practice,
Providing legal information and guidance to social workers on Community Care Inform through written guides, podcasts, webinars or learning exercises.
Skills required
In-depth, up-to-date and practical knowledge of children's social care law in England and Wales including relevant legislation (to include, but not be restricted to, the Children Act 1989, Adoption and Children Act 2002, Children Act 2004, Social Services and Well-being (Wales) Act 2014, Children and Families Act 2014, Children and Social Work Act 2017), regulations, statutory guidance and key case law.
In-depth understanding of the workings of the family courts, particularly in relation to public law proceedings but also private law cases involving vulnerable children.
Understanding of how other areas of law – including in relation to asylum and immigration, modern slavery/trafficking, human rights, mental capacity and deprivation of liberty – affect children's social care practice.
Ability to quickly identify legal developments, whether in case law or legislation, that have significant practice implications for social workers.
Ability to translate complex legal judgments and concepts into plain English and to pull out and identify the key learning and practice points for social workers. Strong legal editing skills with the ability to identify legal errors and clarify ambiguities on the law in content written for Community Care Inform
Rate: £75p/h 
We positively celebrate Diversity & Inclusion in the Mark Allen Group. We hire great people from a wide variety of backgrounds, because it makes our company stronger. We are committed to achieving a working environment that provides equality of opportunity and freedom from discrimination. We aim to become the most inclusive business in Publishing- both for our people and our customers, reflecting and connecting with the diverse communities that we work with. We want people from all backgrounds to feel valued for their individuality and to thrive in our business and feel part of the family-run Mark Allen Group.
Additional information
Remote status

Fully remote
Or, know someone who would be a perfect fit? Let them know!