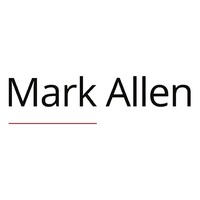 SOCIAL MEDIA ASSISTANT 
Are you a farmer who is social media savvy?
Love writing about all things agricultural?
Are you someone who loves a challenge and thrives in delivering market leading online content to your audience?
Want to be part of the award winning Farmers Weekly team?
Yes? Let's explore the fantastic career opportunity below at Mark Allen Group.
Mark Allen Group consists of seven divisions: MA Agriculture, MA Business, MA Healthcare, MA Education, MA Exhibitions, MA Music Leisure & Travel and MA Dentistry Media. 
We are continuously looking to invite driven, ambitious, and enthusiastic candidates into our MAG family across our lucrative businesses. We are a trusted, family-owned media company specialising in offering professional content and services to global audiences. Content is key to everything that we do, be it across print, digital or events.
We're not interested in fitting in to what a media company is supposed to look like. We are not wallflowers. Our ever-increasing business has rapidly grown from its humble beginnings and we're only just getting started….
We can offer you:
Ongoing training and development
Salespeople - commission always uncapped!
Stability - continued growth across our portfolios, even in 2020!
Opportunities - 13 new acquisitions added to our business so far in 2021
Investing time in our people
Flexible working (hybrid, home, and office)
A platform where every opinion counts
Inspirational, forward thinking senior leaders
The chance to join our dedicated communities such as MA PRIDE, Diversity & Inclusion Network, Gender Equality Network, MA Foundation (charity work)
As well as:
To start you will have 25 days holiday to enjoy which increases after continuous service
Know anyone else who would love to join us? Great! You can earn a generous bonus by referring a colleague or friend once you are an employee
The company will pay the cost of a standard eye test once every two years or sooner if recommended by an optician
Life assurance eligible from day one
Cycle scheme
Season ticket loan
Pension contribution
Company sick pay
Christmas closure
The Opportunity 
Farmers Weekly are excited to be looking for a multi-talented social media assistant to assist the audience development editor in driving reader engagement in editorial articles and campaigns through posts on Facebook, Twitter, LinkedIn and Instagram.
You will write and edit human-interest content for the Farmlife section and produce daily community news stories for web, as well as support the news, business and technical sections in increasing reader engagement with their own content.
This support may take the form of video, photography or graphics, so we need someone who's a whizz with a camera and has a good design eye.
Aside from content creation, the role involves monitoring and responding to DMs, comments and feedback on social media, replying to users in public or private as appropriate – including dealing swiftly and sensitively with trolls and negative feedback.­
The position would suit someone from a farming background who has proven communication skills, or a multimedia journalist who has an interest in the farming industry
Skills required
Farming background, or understanding of / interest in the agriculture industry
Manage communities on social media platforms
Able to work with speed and accuracy
Write attention-grabbing social posts in the appropriate tone of voice
Identify and write appropriate longer features for print/web
Understanding of how to optimise content for SEO and tailor it for the different social media platforms
Ability to analyse data and apply key learnings, as well as be unafraid to experiment
Familiarity with photography and design, including using image-editing software
Shoot/edit video, or a willingness to learn
Good organisation and time management
Journalism/digital marketing experience an advantage
Salary:  up to £30,000 (DOE)
Office: Sutton, Surrey (SM2 5AS)
We are open to discussing this being a remote role. If so, you would be required to attend important team days / meetings in the Sutton, Surrey office accordingly. 
Flexible working (hybrid - home, and 2 days in the office from 6th September)
We positively celebrate Diversity & Inclusion in the Mark Allen Group. We hire great people from a wide variety of backgrounds, because it makes our company stronger. We are committed to achieving a working environment that provides equality of opportunity and freedom from discrimination. We aim to become the most inclusive business in Publishing- both for our people and our customers, reflecting and connecting with the diverse communities that we work with. We want people from all backgrounds to feel valued for their individuality and to thrive in our business and feel part of the family-run Mark Allen Group.
Additional information
Remote status

Flexible remote
Or, know someone who would be a perfect fit? Let them know!