MAG
·
St Jude's Church, Dulwich Road, London, SE24 0PB, United Kingdom
Receptionist/Facilities Coordinator
We are looking for a friendly, and organised receptionist to join our team based in Herne Hill to be the first point of contact in our company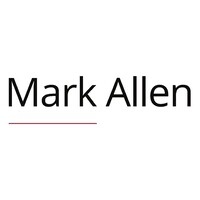 RECEPTIONIST/FACILITIES COORDINATOR
Office base: Herne Hill
Salary: £25,000

We are looking for a friendly, and organised receptionist to join our team. In this role, you will be responsible for providing excellent customer service to our visitors, staff, and couriers. You will also be responsible for maintaining the reception area and ensuring that the building is clean and safe.
Here are some of the things you will do:
Greet visitors and direct them to the appropriate person or department
Schedule meetings ensuring audio and video conference facilities are in place and all meeting rooms are tidy and welcoming, with facilities required including refreshments, notepads, etc.
Arrange travel
Answer the phone and take messages
Order supplies (including the kitchens and bathrooms) 
To manage the car parking facilities in line with the policy in place
Report all accidents and incidents, and maintain the required documentation
Ensure deliveries are made through the goods entrance and the appropriate teams are informed, with any storage in the store area kept in a methodical order.
To ensure that the coffee machines are managed, both in supply and cleaning
Complete and manage health and safety files as required
Report any cleaning requirements and concerns to the cleaning team
Report all maintenance faults and log accordingly
Conduct weekly office health and safety walks and complete required Health and Safety documents and checks as required, encouraging staff to clear areas at regular times.
Laise with the office caretaker and help manage his diary, to ensure his tasks are completed successfully.
Manage the stock of magazines on display in the different areas with the most up-to-date publications visible
Assist with organising activities and events where appropriate.
Keep the building clean and safe

To be successful in this role, you will need:
Excellent customer service skills both face-to-face and on the phone 
Strong communication skills and time management
Proficient in Microsoft Office Suite
Excellent administration and facilities skills
Basic knowledge of health and safety
Attention to detail
A positive attitude and willingness to go the extra mile
If you are a friendly, organized, and detail-oriented person who is looking for a challenging and rewarding career, we encourage you to apply!

We positively celebrate Diversity & Inclusion in the Mark Allen Group. We hire great people from a wide variety of backgrounds because it makes our company stronger.
If you feel you don't meet every single requirement? Keep reading.
Studies have shown that women and people within ethnic minority groups are less likely to apply for jobs unless they meet every single qualification. At MAG we are dedicated to building a diverse, inclusive and authentic workplace, so if you're excited about this role but your past experience doesn't align perfectly with every qualification in the job description, we encourage you to apply anyway. You may be just the right candidate for this or other roles

Mark Allen Group consists of seven divisions: MA Healthcare, MA Business, MA Agriculture, MA Education, MA Exhibitions, MA Music Leisure & Travel, and MA Dentistry Media. Content is key to everything that we do, be it across print, digital, or events.
We're not interested in fitting into what a media company is supposed to look like. We are not wallflowers. Our ever-expanding business has rapidly grown from its humble beginnings and we're only just getting started….
Department

Locations

Yearly salary

25,000

Employment type

Full-time
St Jude's Church, Dulwich Road, London, SE24 0PB, United Kingdom
About Mark Allen Group
Whether you're just starting off or looking for the next step in your career, a role at Mark Allen will give you the opportunity to excel. 
"There is no glass ceiling at the Mark Allen Group." - Ben Allen CEO

Co-workers
Circa 525 wonderful staff members and we're continuously growing!
Turnover
Mark Allen Group has reported turnover up 37% to £60m and pre-tax profit up 54% to £9.4m in the year ending 31 March 2022. Earnings before interest, taxation, depreciation and amortisation were up by 28% to £13.1m.
MAG
·
St Jude's Church, Dulwich Road, London, SE24 0PB, United Kingdom
Receptionist/Facilities Coordinator
We are looking for a friendly, and organised receptionist to join our team based in Herne Hill to be the first point of contact in our company
Loading application form
Already working at Mark Allen Group?
Let's recruit together and find your next colleague.