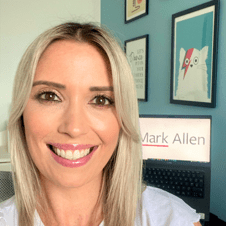 Claire Wise
Talent Director – MAG
As our head of our recruitment, Claire is your first point of contact for all the fantastic opportunities at Mark Allen.
"I was an external recruiter assisting multiple media organisations before joining Mark Allen. Through my own choice, I found myself dedicating more and more of my time recruiting for the Mark Allen portfolio and felt like I was an extended part of the team  - which is how recruitment should be. It seemed like a natural and obvious move for me and I have been made to feel extremely welcome since joining the family organisation. I can see a long, fun, and exciting career here at MAG!"
Check out Claire's LinkedIn profile for all the latest news, videos, and information about life/careers/socials/communities at MAG!